By Christie McNeal | Mississippi State University
Mississippi State's Fred Carl Jr. Small Town Center is welcoming Anne Welch to its team.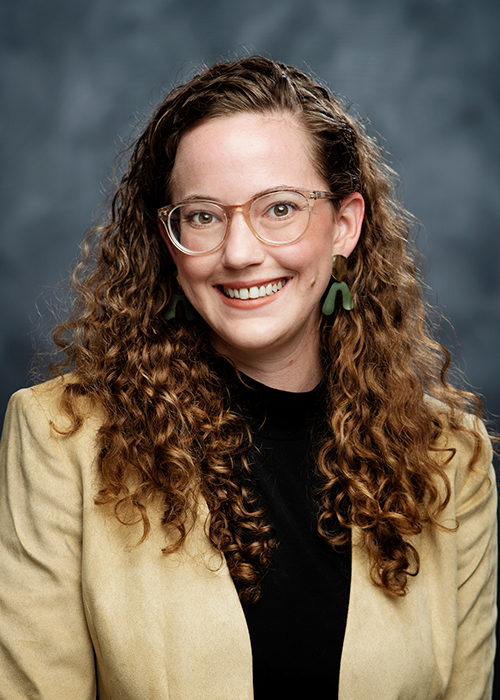 Welch officially began her new role as the center's community planner at the start of the fall semester. A Mississippi State alumna in interdisciplinary studies, she holds a master's degree in city and regional planning from Georgia Institute of Technology. She previously worked as a principal planner in Huntsville, Alabama, at the Top of Alabama Regional Council of Governments and as a GIS analyst at Central Mississippi Planning and Development District in Jackson. 
Welch is a member of the Mississippi chapter of the American Planning Association and the International Society of City and Regional Planners. She has more than five years of experience in community and regional planning, grant and project management and geographical information systems. She also has worked on various regional and small-town transportation and comprehensive plans, public life studies, tactical urbanism projects and research into bicycle infrastructure and accessibility. 
Welch said she is passionate about small-town and rural planning and is excited to continue the CSTC's work to help facilitate planning, placemaking and creative economic development in small towns and communities across the state. 
"I am hoping to work with community leaders, researchers at MSU, students and citizens to spotlight cultural and place-based assets, create forward-thinking yet implementable plans for towns and utilize design to improve the quality and usefulness of public spaces in small towns," she said.
Fred E. Carl Jr., a major Mississippi State benefactor and the center's namesake, is a Greenwood resident who founded and served as the first president and CEO of nationally recognized Viking Range Corp. A former architecture major at MSU, he endowed the university's statewide community design outreach program in 2004.
Through its planning and design services, the Carl Small Town Center seeks to provide solutions for problems faced by communities across the nation. Learn more at www.caad.msstate.edu/news/carl-small-town-center and on Facebook, Twitter and Instagram @smalltowncenter.
MSU is Mississippi's leading university, available online at www.msstate.edu.